Slip and Fall? Accident Chiropractor - Don't pay until your case settles
Experienced Chiropractor, Clifford Fruithandler DC has been in healthcare practice for over 30 years in Margate Florida. As a community activist he has helped many people return to a normal way of life. As a Chiropractor and Kinesiologist he has spent countless hours researching and improving holistic healthcare with emphasis on pain management and neuromusculoskeletal disorders. He's available to help you regardless of the health issues you may have, whether from an automobile accident, work injury, slip and fall, sports injury or a chronic health issue. He enjoys a challenge, and is an expert withness who enjoys testifying in court if your healthcare issue goes to trial.
If you have an unusual situation, health care problem, or are unsure if we are right for you, please feel free to contact Dr Fruithandler on his personal cell phone at 954-336-0776 for a pre consultation. For an appointment please call 954-979-2333.
We will work synergistically with your Neurologist, Orthopedic Surgeon, Physiatrist, and legal counsel. Each patient is treated as a unique individual with unique issues. We have numerous Diagnostics including MRI, CT, Ultrasound, Applied Kinesiology, Meridian Analysis and Asyra Technology available to find out why you are in pain. We try to stay at the forefront of holistic natural health care to better serve our patients. Our unique research in the field of Bioenergetic medicine has brought about new protocols and remedies for the treatment of pain, digestive issues, allergies, diabetes, and peripheral neuropathies.
Please call 954-979-2333, Help is only a phone call away.
We would love the opportunity to help you.
Auto Accident, work injury, Slip and Fall? We wait for payment until your case settles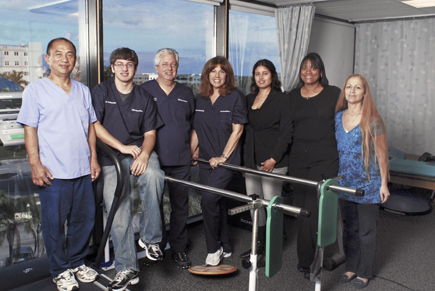 Northwest Wellness, Chiropractic, Acupuncture and Massage is located near Sample Rd and 441 (SR7) the intersection of Coral Springs, Coconut Creek, and Margate at Northwest Medical Center Plaza located on the south side of the hospital. We also serve Parkland, North Lauderdale, Pompano and Boca Raton.