Automobile Accidents and Chiropractic Care
Studies show patients have a higher satisfaction rate with Chiropractic
Dr Fruithandler has been pracitcing chiropractic medicine for over 30 years in Broward County . He welcomes the opportunity to be an expert witness if needed. Trust the hands of experience are . He has a fully equipped chiropractic office with massage on acupuncture and physical therapy. He is located at NW. Medical Ctr. in Margate Florida on the South side of the hospital. We work synergistically for your benefit Orthopedic surgeons, neurologist and pain management specialists. A. Many are located in our building. If you have been injured we have all of the natural means to help become pain free and back to normalcy . If litigation occurs and you have an attorney, Dr. Fruithander enjoys going to court on his patients behalf as an expert witness. We will work with your attorney and bill your insurance company directly. If you do not have insurance but do have an attorney, we will accept a letter of protection and wait for payment until your case is resolved.
According to the Insurance Research Council, nearly 1/3 of all claimants injured in motor vehicle accidents (MVA's) seek treatment from doctors of chiropractic. This is an impressive number given that the National Safety Council (NSC) has determined there to be more than 12 million MVA's annually involving more than 20 million vehicles.
The reason individuals like yourself choose chiropractic care for treatment of injuries sustained in MVA's is simple - chiropractic care is exceptional in the treatment of soft tissue injuries, especially of the spine. Since the most common injuries associated with MVA's are sprains and strains of the spinal muscles and ligaments, it's only natural that chiropractic be the treatment of choice.
If you have men injured in an automobile accident, and feel you may be suffering from whiplash type injuries please call us immediately for help 954 979 2333 or 954 C U 4 pain. You get your auto repair, more important is to get your injured body repaired first. We can help you. Transportation available upon request.
Many studies have also found individuals injured in MVA's prefer chiropractic care for the treatment of their injuries. One such study evaluated 190 whiplash injury victims and found those who received chiropractic care reported treatment satisfaction of 100%.
Balla JI, Iansek R. Headaches arising from disorders of the cervical spine. In: Hopkins A, ed. Headache: Problems in Diagnosis and Management. London: WB Saunders; 1988.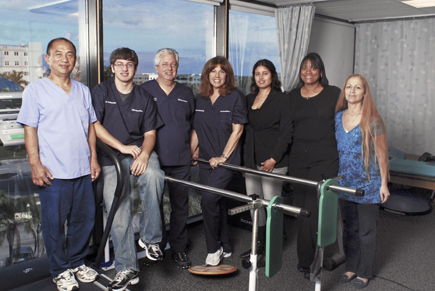 Automobile injuries neck or back pain. If you are looking for a holistic approach to health care Dr Cliff
Fruithandler's Bioenergetic Medicine care includes a combination of
Chiropractic, Acupuncture, Homeopathy, Applied Kinesiology, quantum biofeedback
using Asyra regulative or Functional medicine. This alternative approach is
designed to find issues that others have missed, and give new possibilities to
care. We are located in the Coral Springs, Coconut Creek, Parkland, Pompano
Beach and Margate cities of Broward County Florida at 5800 Colonial Dr in
Northwest Medical Center Plaza,
sports tickets serving Zip codes 33065, 33063. 33067. 33076,
33060,33073 sports tickets autoacciedentcenter. We are 411 PAIN for your auto injuries or auto repair.