Shellfish, Fish and Cat allergy resolution post Asrya treatment

This patient speaks for herself. She had moderate to severe allergies to Shellfish, Fish and Cats. Her symptoms were numerous and very chronic. She came in on 1/10/2012 for a one year follow up. She had 5 Asrya analysis and treatments using a Homeopathic Chord remedy taken over a period of 6 weeks and Laser Detoxification on each office visit.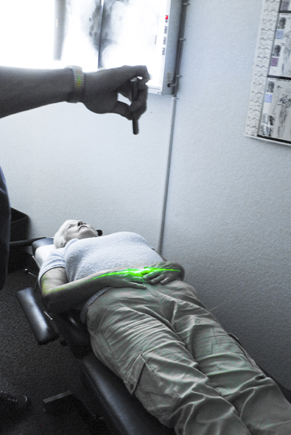 If you suffer from Allergies a new simple and inexpensive program may have the answers you are looking for. In conjunction with Chiropractic, Acupuncture and nutrition we utilize Functional, or Regulative Medicine with Asyra Quantum Biofeedback. Please browse our web site or more information. We have had excellent results with Chronic issues such as Allergies, Digestive complaints, Hormonal Imbalances, Asthma, RSD (reflex sympathetic dystrophy), MS, and Peripheral Neuropathies to mention a few.
We are located at Northwest Medical Center Plaza , near the intersection of Sample Rd and 441 (SR7) at the intersection of Margate, Coconut Creek, Coral Springs and locations in Broward, Dade and Palm Beach Florida
Serving the Zip Codes 33063, 33067,33065, 33066, 33076, 33073, 33060