Whiplash automobile accident Headaches study with Applied Kinesiology
If you have headaches that havent resolved with traditional and or with holistic care this study shows what I have seen too many times in practice. A simple solution for a problem that doesnt seem to have an answer.
Applied Kinesiology Management of Long-Term Head Pain Following Automotive Injuries: A Case Report. Cuthbert S, Rosner A.
Chiropr J Aust. 2010;40:109-16.
Objectives: To observe the progress of a patient with chronic headache after whiplash and other injuries during and following applied kinesiology (AK)-guided chiropractic and cranial evaluation and treatment. Clinical Features: Single 56-year old patient suffering severe daily cervico-cranial headaches following 2 automobile accidents, despite 7 years of manipulative, chiropractic, physical therapy, psychotherapy, narcotic, and medical treatments. Intervention and Outcome: The patient underwent a series of AK muscle weakness tests which directed mobilisations and manipulations in the cranial, cervical, pelvic, and plantar regions over 8 visits during a 3-week period. During and following this intervention, virtually all symptomatology was resolved with the score of 0 on the neck and low back pain visual analog scales (VAS).The patient has remained free of her original symptoms for 8 years following these treatments. Conclusions: The manual muscle testing (MMT) procedures used in this patient's care offered useful information directly linking the assessment procedures to the treatment method that provided long-term resolution of her chronic musculoskeletal dysfunction and pain.
Ad Asrya and the results improve
AK now assisted with the computerized Asyra often can find issues that we can correct via balancing muscles and meridian systems. All too often, these natural techniques and reflexes can make unprecedented changes in pain. The above article coincides with my 30years of experience. TMD TMD syndrome also known at TMJ syndrome respond well to AK. Dr. Cliff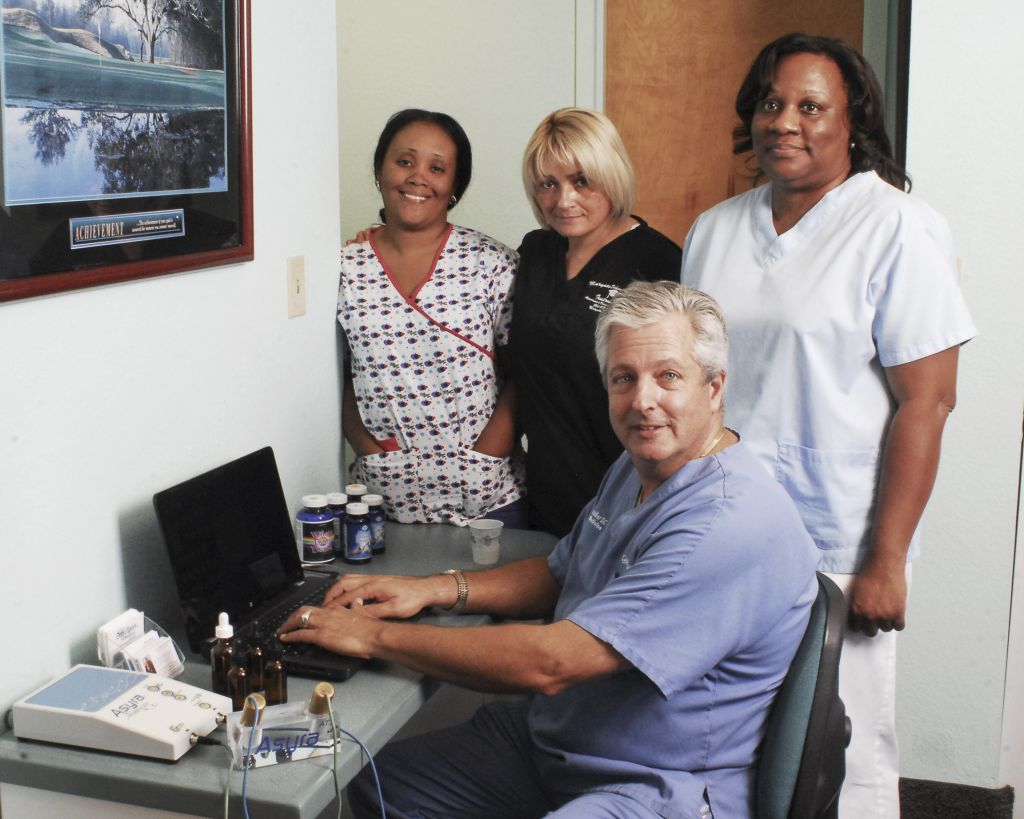 Margate Coconut Creek Chiropractor Acupuncturist and Kinesiologist Clifford Fruithandler DC is located at Northwest Medical Center Plaza in Margate FL in the building on the South side of the Hospital. Please call 954-979-2333