Make the Most of an Amazing Massage, For Less!
Aching muscles from lots of activity, tension from a stressful work week, or pain from heavy lifting- whatever body ailments you're battling, a relaxing massage is sure to help. With today's deal, Natural Athletic Performance Spa is offering ninety minutes of bliss with the massage of your choice. A sports massage, deep tissue, Swedish, Thai/Shiatsu or combination massage for that long would normally cost over $100, but today you can pick the treatment that suits you for only $39.
Each massage modality offered by our therapists works in unique ways to improve how you feel and how your body works. Here are some of the highlights of each of the massages you can choose from:
Sports: Whether you're a bonafide athlete, or just trying to be one, this massage will help with performance. It can be used prior to a big event or afterwards for recovery. Stimulating trigger points, this massage can focus on specific activity-related tissue or give you an all-over treatment.
Swedish: A traditional massage which offers a multitude of benefits. Using long, gentle strokes, this treatment is both therapeutic for your body and relaxing for your mind.
Deep Tissue: Using classic strokes and techniques this treatment works to get deeper into layers of muscles. The method is great for treating specific problems in the body.
Thai/Shiatsu: This method incorporates stretching, pressure points and more for a relaxing and healing massage.
Combination: Working with a professional massage therapist will help you identify which combo of methods is best for your body and give you the service that suits you.
With so many options, you're sure to find a massage the works for your needs. And with an entire hour and a half, you'll be relaxed and renewed in no time. Massage increases circulation, relieves pain, and helps you focus, for an overall feeling of well being.
Raymond Chan LMT is reknown for his combination of muscle isolation, deep tissue, Thai/Shiatsu, Neuromuscular Medical massage. He is proficient in Shiatsu, neuromuscular, swedish and sports massage. Conditon commonly worked on are myofasciitsi, fibromyalgia, difficult neck, shoulder, back, hip and knee pain. He has been working with Dr Cliff for 7 years in Margate and Coral Springs. 954-979-2333 for an appointment,
Pain relief for back pain ,neck pain, pinched nerves, Sprains, Strains , Insomnia , , pain control, joint problems, Autoimmune diseases including allergies, Asthma, Lupus, Rheumatoid, MS, Multiple sclerosis, RSD, Reflex sympathetic dystrophy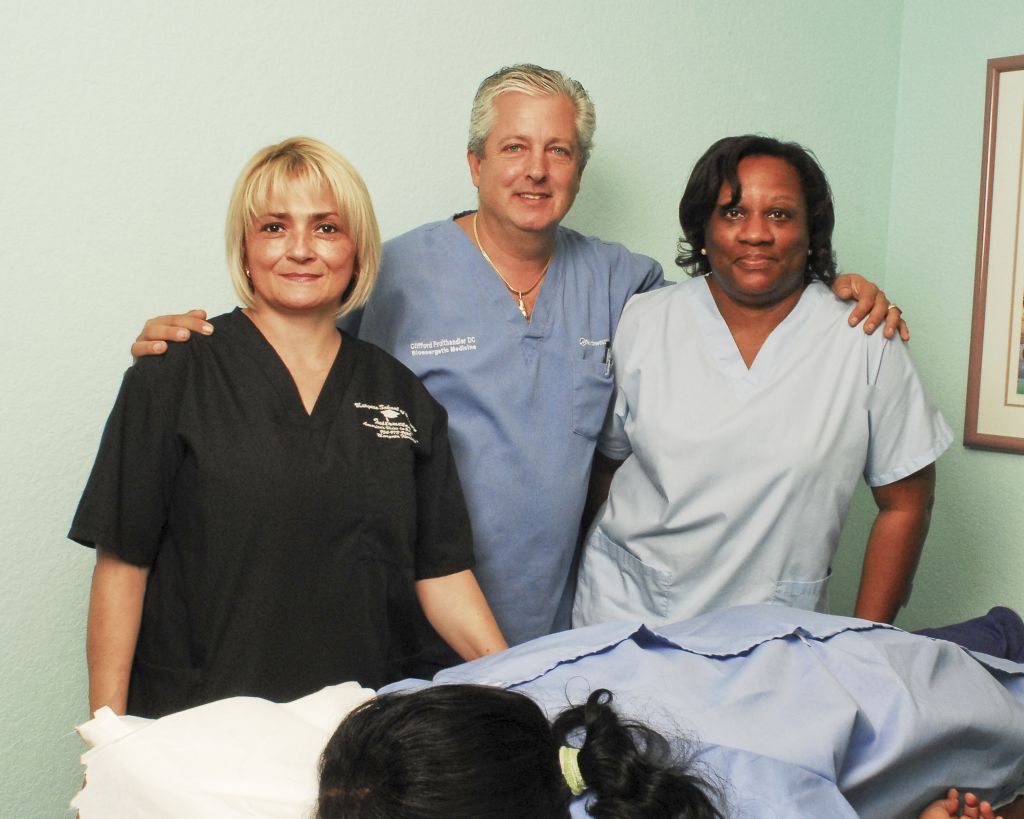 Margate Chiropractors are located at Northwest Medical Center Park 2 blocks south of Sample of 441, at the intersection of Coral Springs Margate and Coconut Creek serving the zip codes of 33063, 33060.33076, 33067, 33065, 33066
33063,33065,33071 Shiatsu, Neromuscular therapy, triggerpoint therapy, swedish massage, Tragger massage, holistic massage, lymphatic drainage.