The Pro-active Pursuit of Good Health
Dr. Tannenbaum- Chiropractic, Acupuncture, Massage, Asrya and Homeopathy.
Located in Northwest Medical Plaza, Margate FL
32 years serving Margate, Coconut Creek, Coral Springs, Pompano Beach and Parkland
Asyra and LED also represent a complete paradigm shift in medicine. As people see their loved ones, friends, and business associates fall victim to chronic disease, many people want to know how to head off what may be in their future. They do not want to wait until the day their body has failed and they become "sick." They want to look into their bodies now and see where the weaknesses are and address them sooner, not later. The Asyra and LED are uniquely positioned to head off potential problems, and are powerful tools in holistic approach to cancer treatment.
As Louis Pasteur said on his deathbed: "The pathogen is nothing; the terrain is everything." That explains why one person comes down with the flu in the winter and another person does not - the second person was better able to fight off the pathogen, the virus. A strong terrain, or some might say a strong immune system, is the best defenses against illness.
The Asyra and LED evaluate and assist in forming a cogent strategy for better health and building a stronger terrain
Beef Allergies
Asyra Homeopathic and Acupuncture Testimonials by patients previously complaining of Arthritic pains multiple sclerosis heat intolerance with imbalance Peripheral neuropathy irritable bowel syndrome Margate Florida 33063
General Allergies
91 year old with general arthritic pain in the neck, shoulders, knees and hands. In this case her crooked fingers that straitened Multiple Sclerosis (MS) patient with heat intolerance and balance issues both of which cleared after Asrya, 7 month follow up. Peripheral Neuropathy encompassing the entire leg below the knees has light touch return after 10 years. She had the first signs of return one week after her first Asyra laser treatment. Sensation kept retuning and improving at about an inch or 2 a month. Arthritic pain and mobility improve dramatically one month post Asrya treatment. Improvement continues over 4 months and maintained one year later.
A weight lifter comes in for a general Asyra testing for allergies. Post treatment one month he gains 25lbs in muscle mass unexpectedly.
Dr Russ Tannenbaum a Chiropractic Physician and Acupuncturist since 1980 and practices at 5800 Colonial Drive, Suite 305, Margate, Florida 33063 in Northwest Medical Center Plaza Serving Coral Springs 33065, 33076 Coconut Creek 33067 and Pompano Beach 33066. For more information please call (954) 968-8400

The preliminary statistics of an allergy desensitization study were just released from the university of Utah. The complete reporting is to follow soon. 35 patients were followed all of whom had sensitivities to airborne allergens. Blood markers were used prior and post Asyra treatment.
Only four treatments were given. These results compare with what we see in the office.
Allergy Desensitisation (4 visits)
Imprinted Remedies: Group 1-25 Active, 26-30 Placebo, 31-35 Control
S
e
v
e
r
i
t
y
Patient
Treatment Group 1-25 received an Asyra comprehensive analysis with airborne allergens profiles. This group received imprinted remedies. 95% showed dramatic reduction in blood antigens for allergies.
Placebo Group 26-30 received placebo remedies, this group showed less than one percent improvement.
Control Group 31-35 were the control and had no treatment. They had less than one percent improvement.
Red bars are blood markers at the beginning of the study prior to treatment. Green Bars are the blood studies after 4 treatments. I assume this was over a 4-5 month period.
All participants received an Asyra comprehensive analysis and airborne allergens profiles before during and at the end of the study.
More than 70 percent of patients in any general practice suffer from functional disturbances. Simply speaking, a functional disturbance occurs when no specific tissue or organ damage can be identified by conventional lab work or other pathological diagnostics, yet the patient still experiences a myriad of symptoms. Where traditional approaches end, the Asyra system introduces a new perspective for evaluating and developing solutions to these issues. This study although small appears quite conclusive that the Asyra has a powerful ability to reduce airborne allergy sensitivity.
You are
On Dec 19, 2011 6:21 PM, "Frank Rhoads" <
[email protected]
> wrote:
Dr. Cliff ........... Thank you from the bottom of my heart .......I can't find the words to express how much of a difference you have made in my life ....... After one and a half years and dozens of doctor visits, you are doing what none of them could .........giving my life back to me.

Thank you ................. Frank xxxxxxxxx
">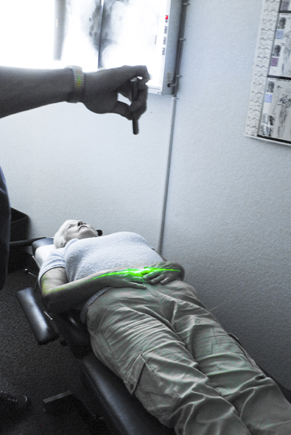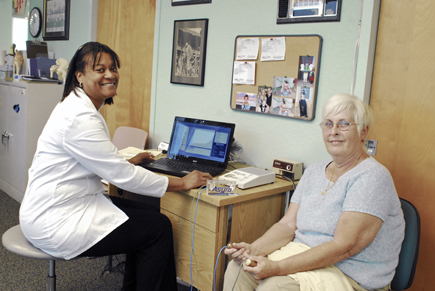 Peripheral neuropathy elderly patient post surgical ="425">="425">
Eyesight improvement in Legally blind patient with a degenerative eye disease
Raynauds Disease hand pain resolves after 2 Asyra laser energetic treatments. Pateint testimonial one year later.
Cat and Food Allergy testimonial. This patient had Chronic Sinusitis and other issues from a combination of Cat and Food Allergies. Post treatment she is able to play with her cats, and eat fish without getting stuffed up sinuses or "food poisoning" we are at a one year follow up.