The Power of Bioenergetic Medicine in your hands
The Asyra

®

is a superior hardware and software system that allows you to evaluate patients in a new way for allergies, pathogens, toxins, emotional factors, structural issues, metabolic issues, and hundreds of other areas.
If you are a physician or allied professional interested in learning how to utuilize energy medicine in your practice, we invite you to spend a day in our office to clear your mind of the unknowns. We also have staff that can come to your office and work with you directly while you learn with your own patients.
You will quickly take to the Asyra if you have had any experience with one or more of the following: Applied Kinesiology, NAET, Meridian Therapy, Homeopathy, Nutrition, emotional freedom technique, toxicology. The unit is extremely user friendly and quite automatic.
The History of Asyra and Dr. Cliff Fuithandler:
He began using it at the request of a nutritional company while doing a simple research project for hypertension. He found the unit interesting but left it on the shelf for the first few months. Once he got around to doing the tutorials, it began to make sense, and taking the advanced courses continued to open his eyes. In the beginning he correlated it with AK, which made the job much easier. When he had a patient who's 10 year peripheral neuropathy improved, he got excited. He two more neuropathy patients with stellar response and the rest is history.
Balance improves quickly, systems balance instantaneously and symptoms clear at their own rate. The laser applications are quite powerful to sensitive individuals, often giving a 'detox' reaction the next day. For the average patient with symptoms improvements are seen in days to months. A favorite are cat allergies as these clients know when their symptoms are gone or not. Most food allergies are sublime and the patients improve knowing their sinuses are better and quickly forget how they felt in the past until they are reminded.
It takes about 6 months to become proficient and about a year to become really comfortable with it. Once you see 3 or more patients with profound results your confidence builds.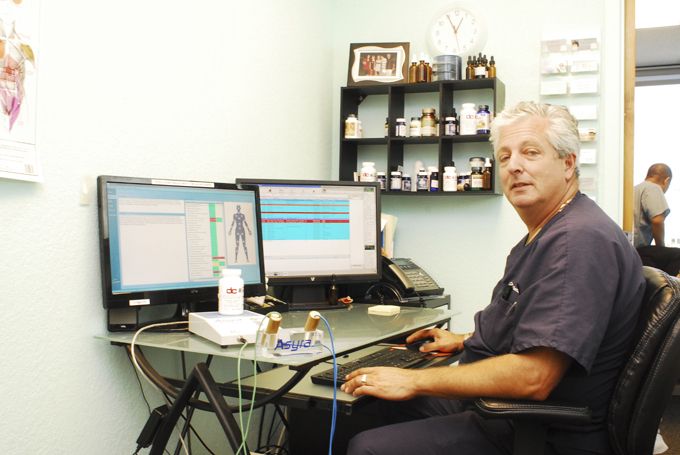 Asyra is a small company that has grown worldwide on a referral basis only with little major marketing. The field of frequency medicine is growing rapidly as our positive experiences create new referrals and long term patients, much like my Chiropractic predecessors did. The concepts are initially hard to believe, but as you work with the clients you see the accuracy and the results.
The most difficult clients are the "normal healthy' types as their symptoms are not pronounced enough to feel. Energetic testing finds issues before they are detectable by the client or lab work. This is medicine of the future today. Frequency medicine is still in its infancy and as technology continues to improve so will it. Ironically although it can help with any symptom, it doesn't cure the 'disease'. I have found it helpful with tinnitus, yet have not had one patient who was cured, yet most were improved. The peripheral neuropathies all had very dramatic improvement, and were ecstatic with the results, yet non were 100% resolved.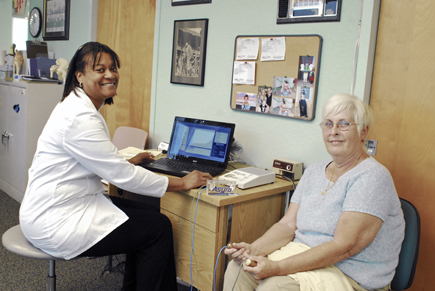 Like any new protocol it take time to become proficient and comfortable with it. Come to our office and experience it for yourself. The popularity in Europe is much more than in the states. It's a growing field that cannot be stopped.
Call 954-336-0776 for more information. Read the side pages and those of Doctors worldwide using this unique technology.